Weekly News Flash | 24th November 2021
IMPORTANT COVID-19 UPDATE:
As you are no doubt aware on 3rd December 2021 the Government is implementing the New Zealand Covid-19 Protection Framework (Traffic Light System).
At the Club's Committee meeting last night, 23rd November, it was agreed that from 3rd December anyone 12 years and over wanting to enter the Club must be fully vaccinated and in possession of their vaccine passport/QR Code. The Club will have either their QR code ready to scan or do a physical check of members and visitors passports/QR Codes in the foyer before people enter the Club's Bar and Cafe.
With regard tournaments, the Committee agreed the Club has no control over who can and can't fish a tournament. That is a decision for the skipper of the boat to make. With regard the weigh station. The Committee believe that with social distancing, wearing masks while completing catch cards/weighing fish and using the contact tracer App, the weigh masters will be able to carry out their duties similar to what they do now.
We will keep you updated on any changes to the above when this Protection Framework gets underway from 3rd December.
OFFICE HOURS
Monday-Closed
Tuesday- Friday 9:00am to 6:00pm
Saturday-10:00am to 5:00pm
Sunday- Closed
BAR HOURS
Wednesday to Sunday
12:00noon to Close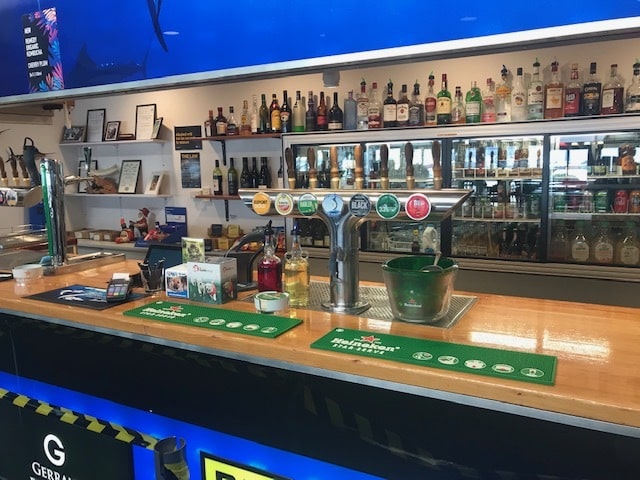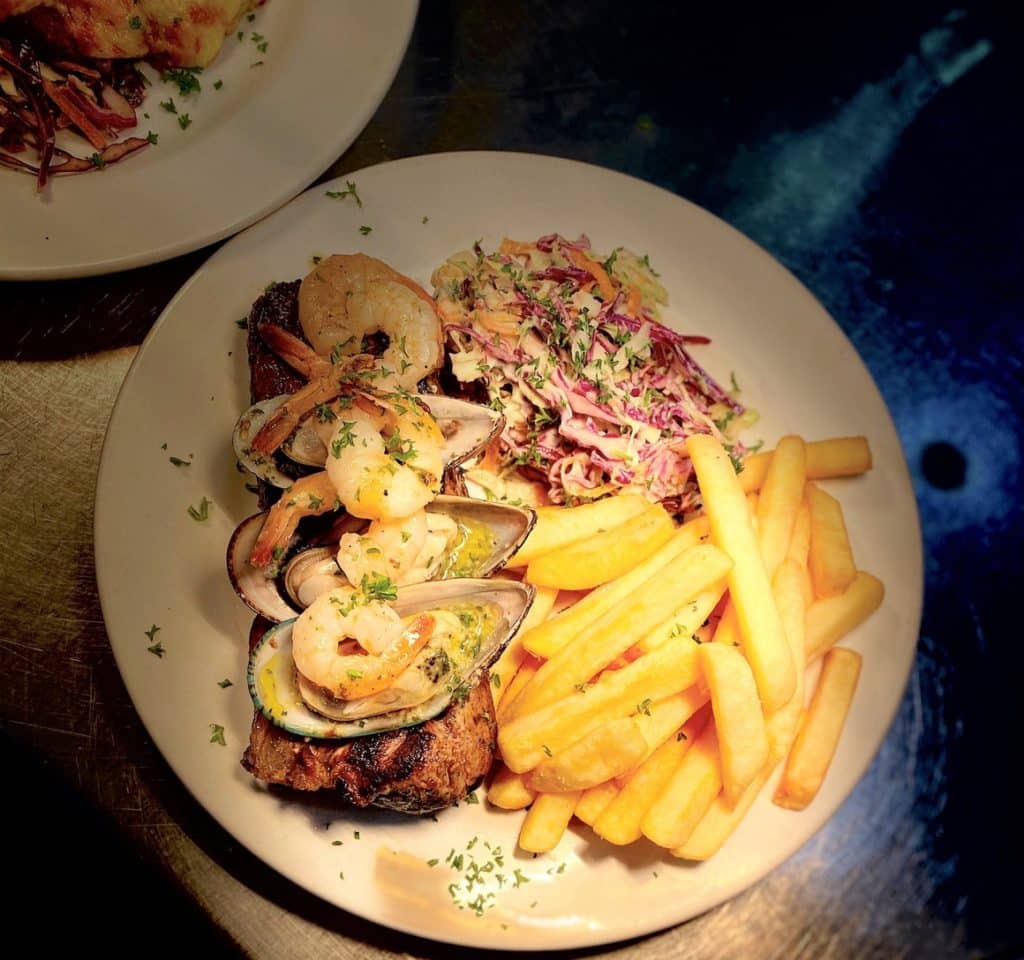 TIGHTLINES CAFE and RESTAURANT
Hours
Wednesday to Sunday
LUNCH 12:00 noon to 2:00pm DINNER 5:00pm to CloseFor bookings phone: 07 578 6203 ext 4
DECORO SNAPPER KINGFISH TOURNAMENT
Done and dusted for 2021. Congratulations to all the anglers who took part in this event. The weather was excellent and although the fishing was a little challenging there were still some good results in both the M&R and weighed categories.
Thanks to the sponsors Decoro (Bryan Grey), Okuma, HigherafeNZ and Rockgas. Without your support these events can't happen.
A full list of the results have been uploaded onto the website.
www.tsfc.co.nz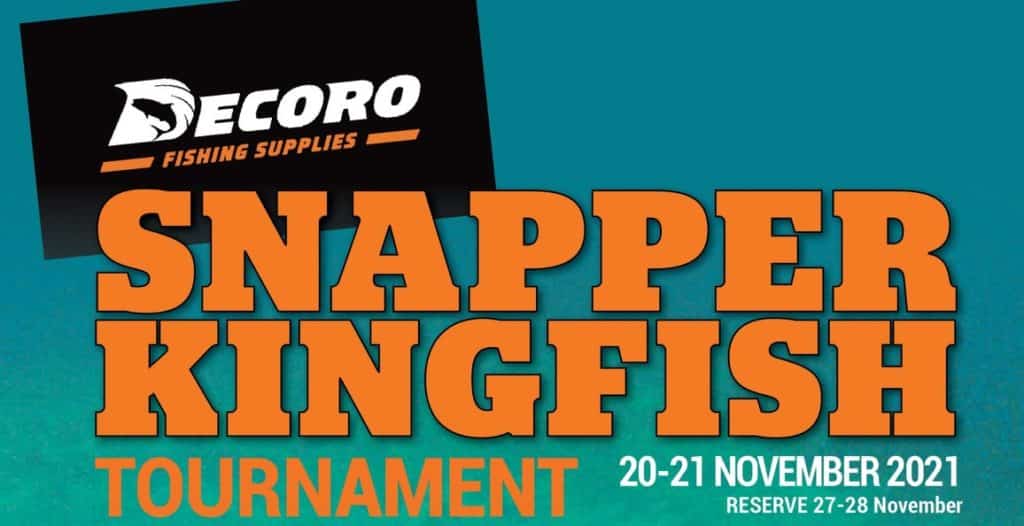 Winners of the Decoro Snapper/Kingfish Champion Team Trophy.
Free Flo – Skipper Tom Gollop
Photo Bomb – Olivia Dumbleton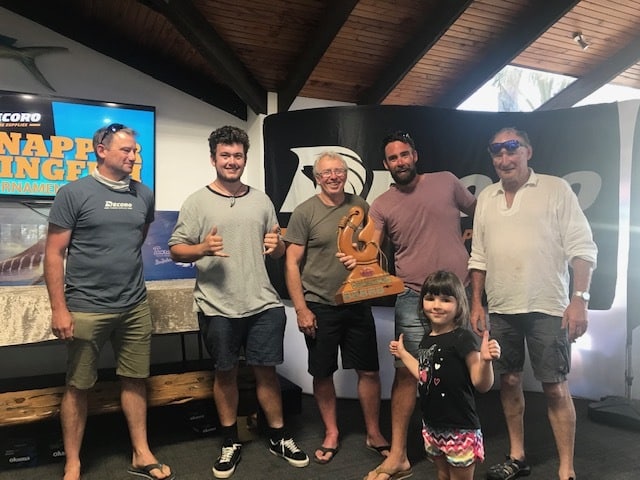 Winner of the Dave Foley Memorial Trophy
(Longest Kingfish M&R)
Josh Gibson – Riba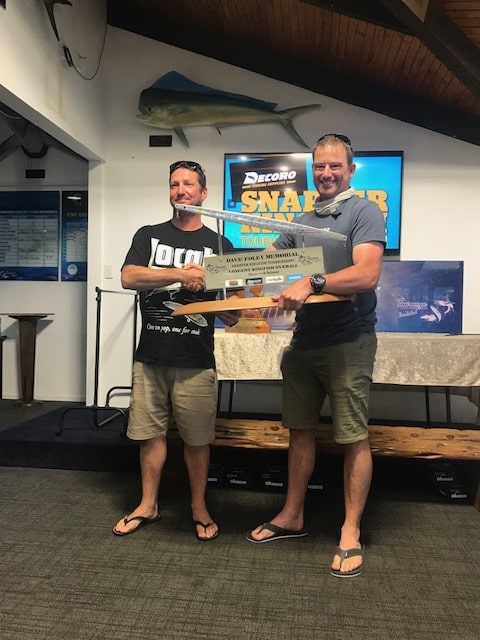 Measure and Release Snapper
Tom Gollop – Went missing for this photo!
Heaviest Kingfish
Justin Windsor – Ramrod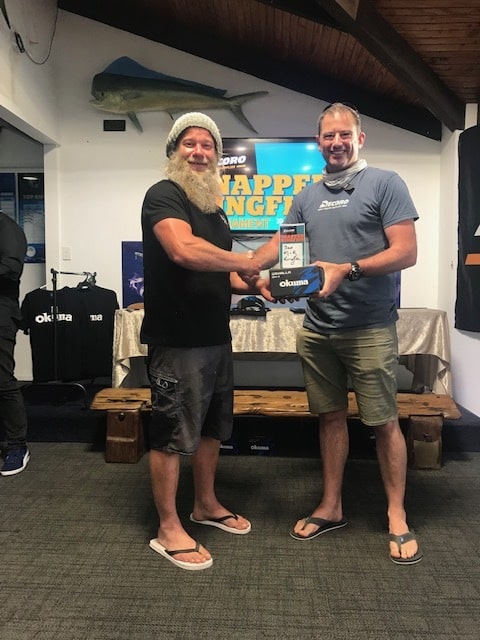 Heaviest Snapper
Thomas Steel – Reel Magic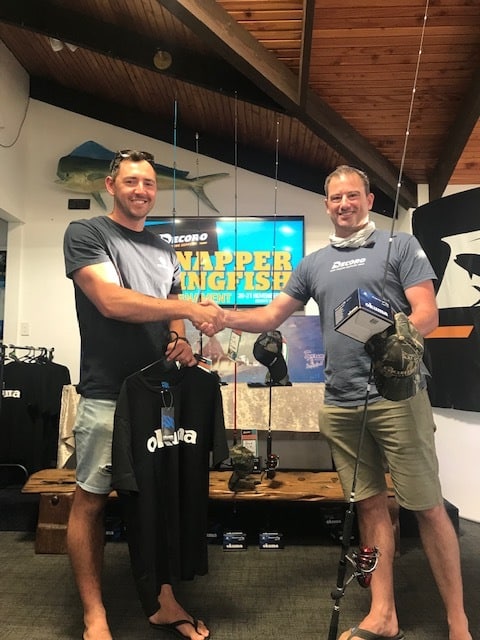 Overall Longest Fish for a Junior
Oscar Burman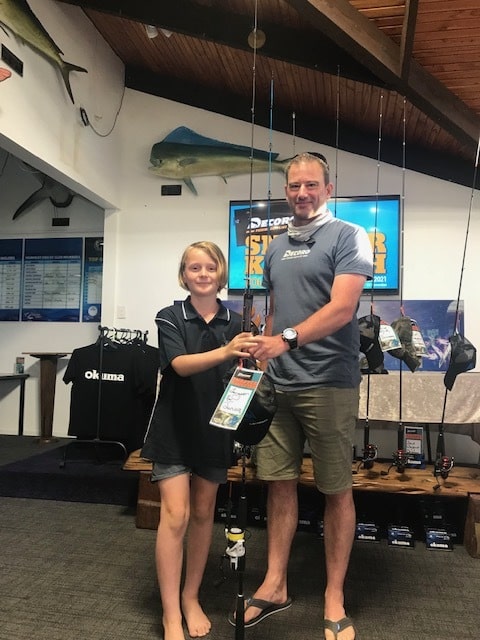 Overall Heaviest Fish for Junior
Ashton Edwards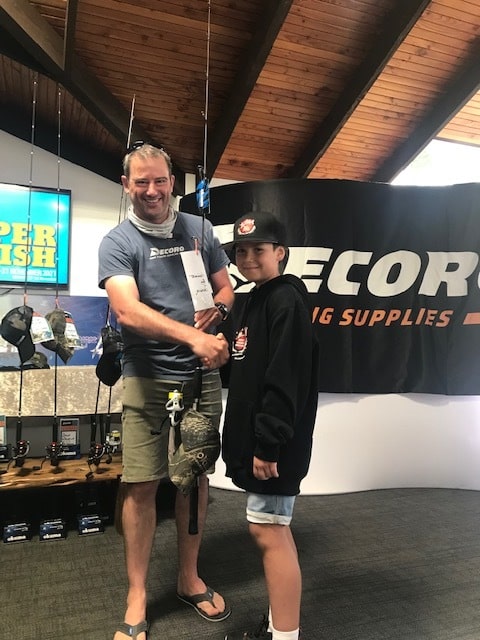 November is SNAPPER month, $200 to be won for the longest measure and release.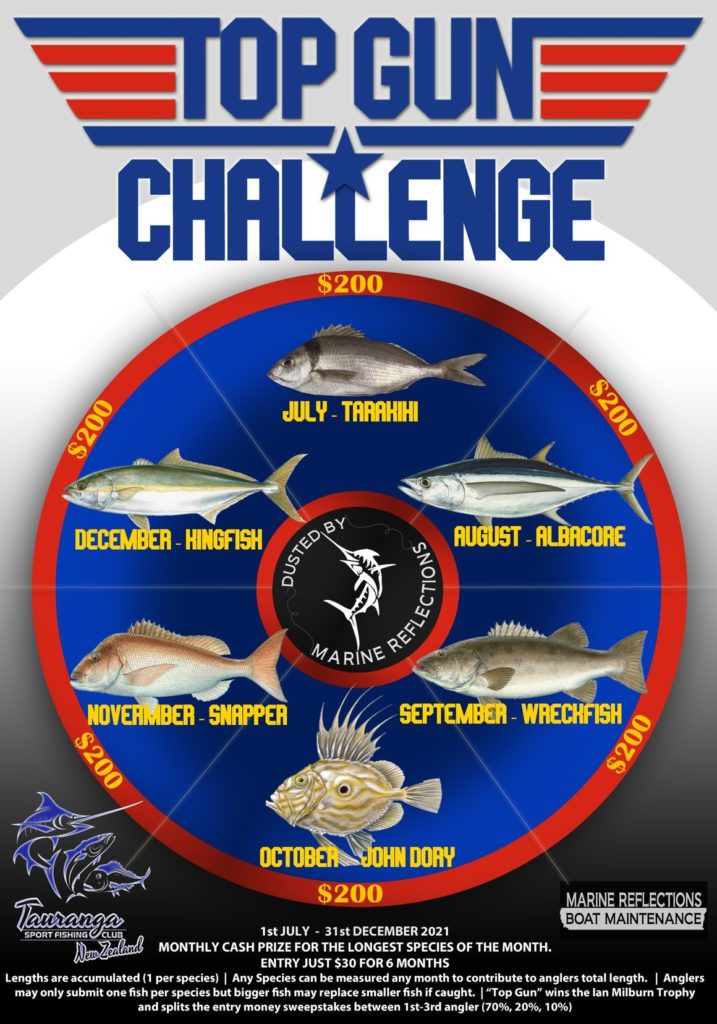 FUTURE TOURNAMENTS TO PUT IN THE DIARY:
14th – 16th January 2022, ALL ABOUT Construction – GAME ON Tournament ( Briefing 13th January)

28th – 29th January 2022, Raymarine – Trailer Boat Tournament ( Briefing 27th January)
11th – 12th February 2022. Stabicraft – Fish n Chix Tournament ( Briefing 10th February)
19th February 2020,TSFC, host the Joshua Tingey Competition (Briefing 18th February)
2nd – 5th March 2022, STONEY CREEK – One Base Tournament (Briefing 1st March) NB: Skippers/Team Captains, don't forget that the early bird registration for the Shimano Rod and Reel ends at 7:00pm tomorrow 18th Nov. Priority entries close on 2nd December. Wildcard draw 8th December 2021.
28th – 30th March, TSFC, host the Western Bay Services Fishing Tournament. (Briefing 27th March)
1st – 3rd April 2022. Bay Marine/Yamaha – Billfish Bonanza ( Briefing 31st March)
INVITATION TO ATTEND A SPECIAL PRIZE GIVING EVENT.
On Thursday 2nd December at 6:00pm (we will stop the meat raffles for a short time) the Club will be presenting 3 x NZSFC National awards . The recipients are Mike Pamment, Jarryd Craven and Cam Carter.
These awards warrant a special prize giving session. So why not put it in your diary to drop into the Club next Thursday and help celebrate the successes these three members have achieved?
WEEK 5: A bit of WOW factor being created.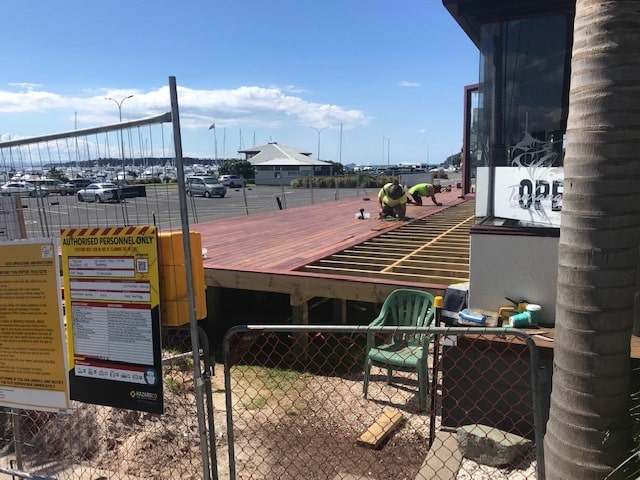 It's hard to believe but Xmas is just about here!
See below for details on this years Kids Xmas Party at the Club.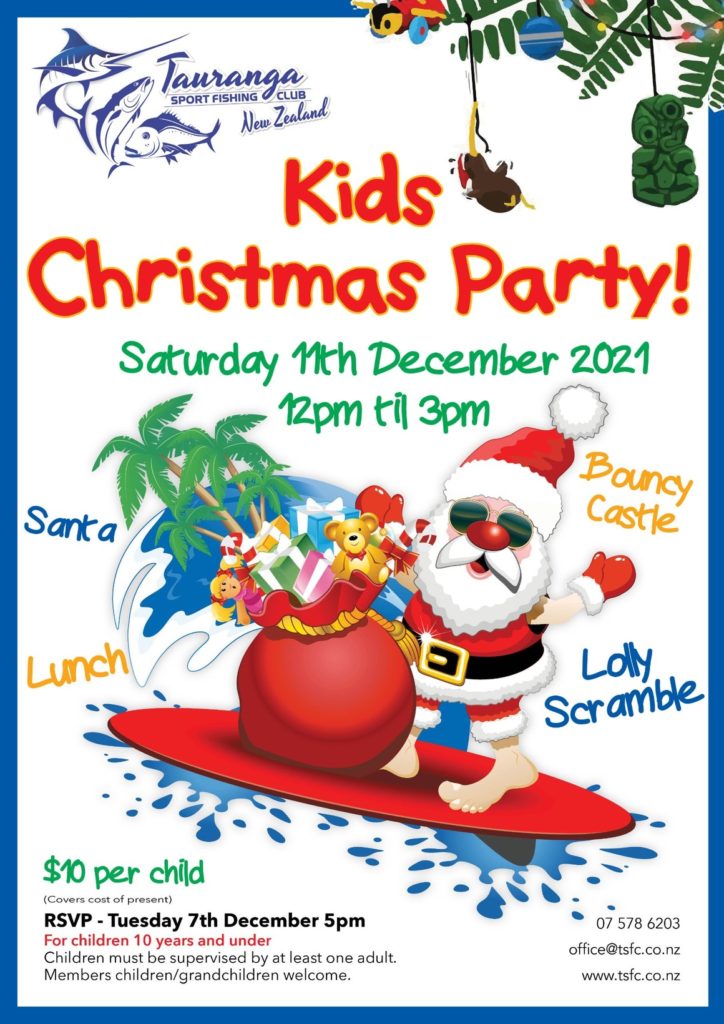 HAM NIGHT
TO ALL THE LOYAL THURSDAY NIGHT ATTENDEES, DON"T FORGET TO PUT THURSDAY 16th DECEMBER IN YOUR DIARY…….. IT"S HAM NIGHT.
REMINDER THAT 2021/2022 SUBSCRIPTIONS ARE DUE.
Please remember to renew your membership before heading out fishing or coming to the Club to try and win the Club night draw.
We don't want you to catch a record breaking fish or have your name drawn out on Club night, only to find you are not eligible to claim the prize or record.
You can renew online www.TSFC.co.nz, or at the Club, whichever suits you best. Thank you.
CLUB NIGHT, 25th November

$500 in the weekly members draw, Sponsor, Smart Marine….. and thanks to another generous sponsor, HireSafeNZ, there is an extra $300 up for grabs as well. Thank you to both sponsors for their generous support.
Meat raffle sales starts around 5:00 ish and this week to kick off the Xmas spirit, there are some hams, chickens and or turkeys being raffled. Members draws at 6:30pm.
You must be at the Club to win and you also need to be a current financial member. So don't forget to renew your subs.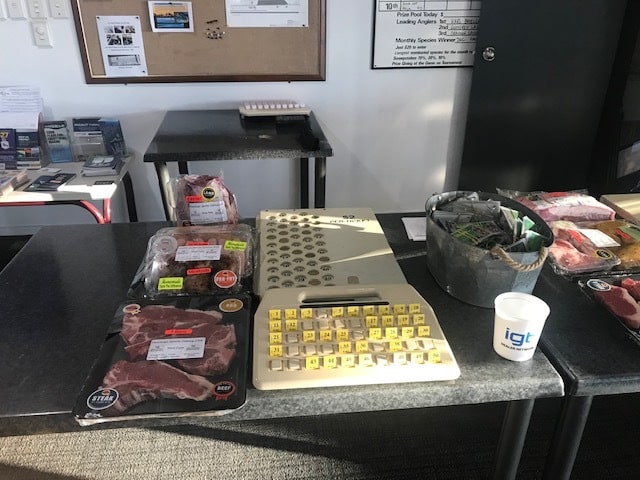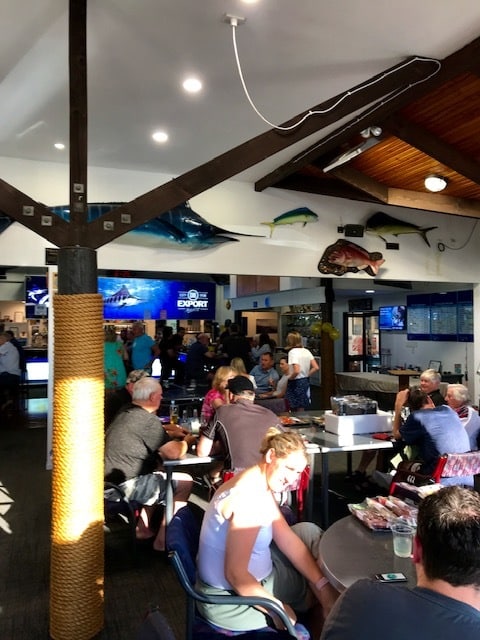 19-20 TSFC YEAR BOOK
Copies are available in the Club.

​