Decoro SNAPPER KINGFISH TOURNAMENT 2017 RESULTS
Thanks to everyone that turned out for this years Snapper Kingfish Tournament. After a shocking weekend last weekend and the postponement to the 25/26th we were blessed with a much kinder forecast and some pretty good fishing.  The boat ramps were chocka this past weekend and when we get the good weather the fishing options and possibilities open up with teams spreading themselves right through Chart 54 in pursuit of the longest and heaviest snapper and kingfish.
This year was the second year of the measure and release format with Decoro and its proving to be a winner. Not only do we kill fewer fish, in general we find that the bigger fish are being released as the best prizes reward the longest fish versus weighing. We are thrilled to be running an event with 124 anglers who are "on-board" with this concept and it's a great look for the Club to be running events such as these.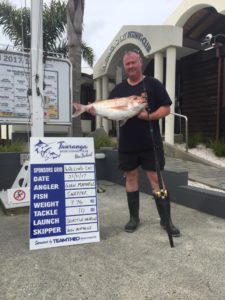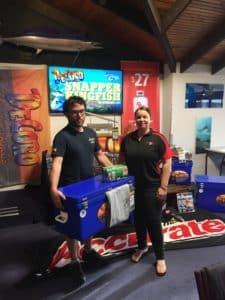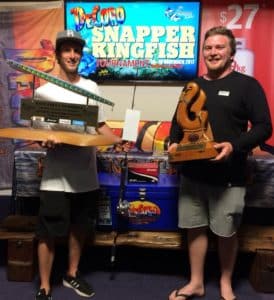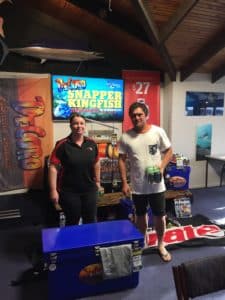 Congratulations to all of the winners also to those that just turned out, got among the fishing action and just enjoyed yet another great comp at the Club !
A massive thanks to Kane and Gina from Decoro for all of your assistance with the fantastic prizes, also Jodie from NZ Bayfisher Magazine Stu and Karina of Rockgas Tauranga  for the ongoing support!