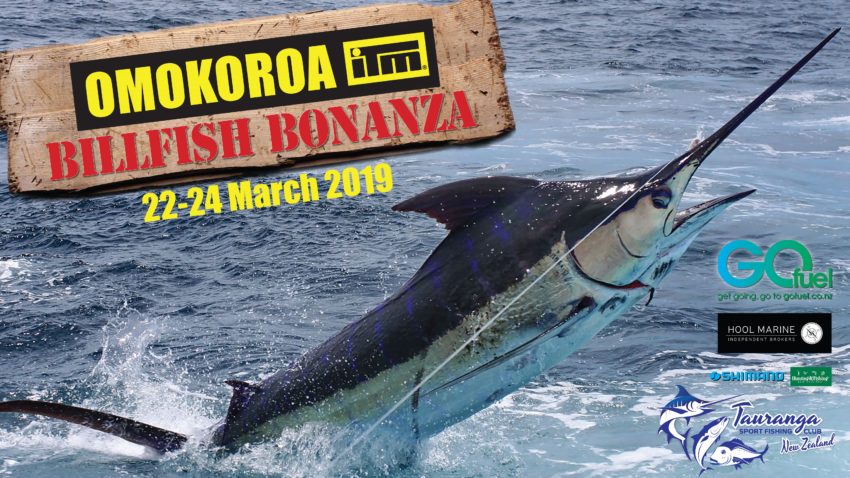 Omokoroa ITM Billfish Bonanza 22-24th March 2019
This is our last blue water comp for the year!
Briefing: 6:30pm Thursday March 21st (this Thursday!)
SPECIES: Billfish (min 90kg), Broadbill (must go line weight), Tuna All species (min 10kg), Mahi Mahi (min 4kg) Sghort Billed Spearfish (min 10kg)
$55 Adults
$30 Junior
$20 Adult Non-member Tournament Membership
$5 Junior Non-member Tournament Membership
Briefing: 6:30pm Thursday March 21st
Fishing: After briefing until final weigh in 5pm Sunday March 24th
Prize Giving: 6:30pm Sunday March 24th
Fantastic prizes from Shimano and loads of spot prizes if you luck out on the water….not going to happen!
See all the latest listings from Hool Marine and win prizes on the VHF Ch3 by answering some "easy as" boatie questions! (make sure you have the listings though!
Also fuel vouchers up for grabs from our good mates at 
Go Fuel
!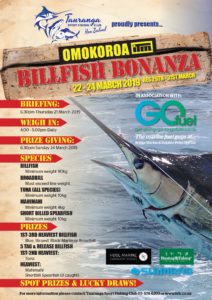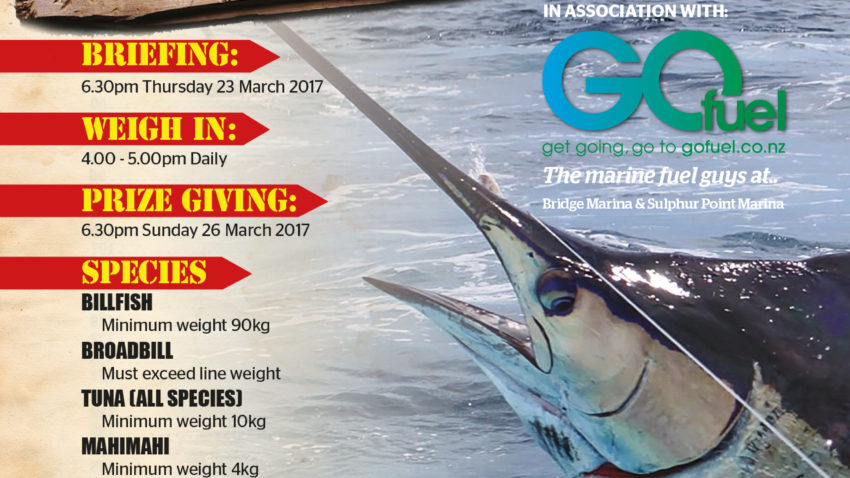 Mount ITM BILLFISH BONANZA 24th-26th March
(Reserve date 31 Mar – 2nd Apr)
It's the last hit out on the TSFC tournament calendar for the big pelagics, and with the season running late, the end of March could easily be prime time!
Welcome to our brand new sponsor Mount ITM!  Everything you need for your DIY projects  – Oregon ITM have got everything you need for all your DIY projects around the place to make your job a success!
PLEASE NOTE – Club Membership is required to fish this event. If you are not a member of a NZSFC affiliated Club, membership can be purchased (Adult $20, Junior $5)to cover 3 days of fishing!