INTERCLUB TOURNAMENT – 17/18th October 2020
October 17, 2020

-

October 18, 2020

$25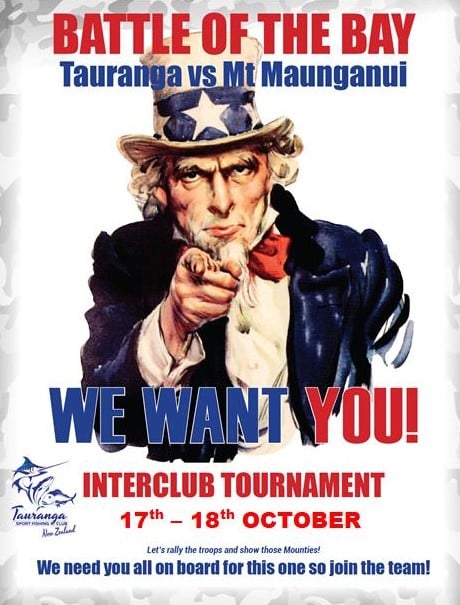 TAURANGA SFC   V   MOUNT MAUNGANUI SFC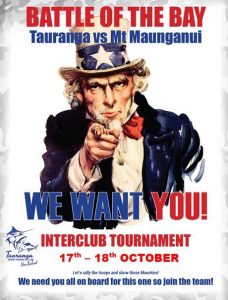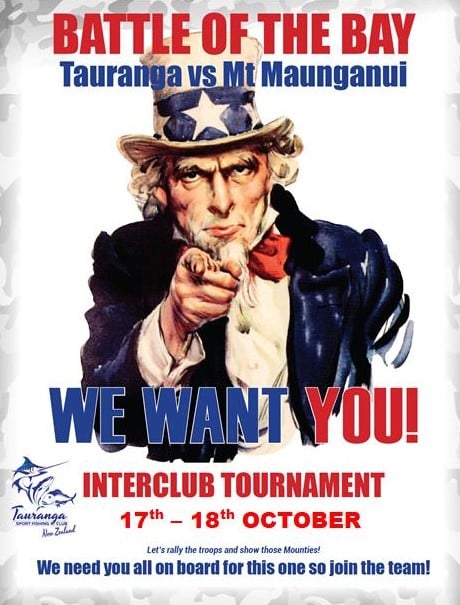 The log of wood is on our wall and it's our job to defend it!
We need as many of our members as possible to help us compete in this fun rivalry for bragging rights for another year.
Thanks to Decoro and Penn Tackle we have a solid line up of prizes on offer. Check the entry form for all the details
TROPHY RULES:
The Club with the most points wins. Points will be allocated to the 10 heaviest fish
in each species. Points range from 1-10, 10 being the heaviest.
SPECIES:
Wreckfish (Bass, Hapuku & Bluenose) – min weight 5kg. Kingfish – min length 1m.
Snapper – min weight 2kg. Kahawai & John Dory – no minimum. Tarakihi, Trevally &
Gurnard (Red or Japanese) – min length 25cm.
ANGLER PRIZES:
Prizes for 1st, 2nd & 3rd heaviest of each species. Junior Prize and
Best Hard Luck Story. Lucky draws & Spot prizes at Briefing & Prize Giving.
In the event of fish not being caught in any category, then prizes
will be drawn.
RESTRICTED TO TWO FISH PER SPECIES, PER ANGLER PER DAY AND FISH MUST BE WEIGHED EACH DAY
ENTRY FEE $25.00 per Adult and Junior anglers.
BRIEFING 6:30pm Friday 16 October 2020 at MMSFC
PRIZE GIVING 6:30pm Sunday 18 October 2020 at TSFC Clubrooms.