Tarpaulin Makers BLUEFIN TUNA BUST UP TOURNAMENT JULY 2020
July 1

-

July 31

$20 – $200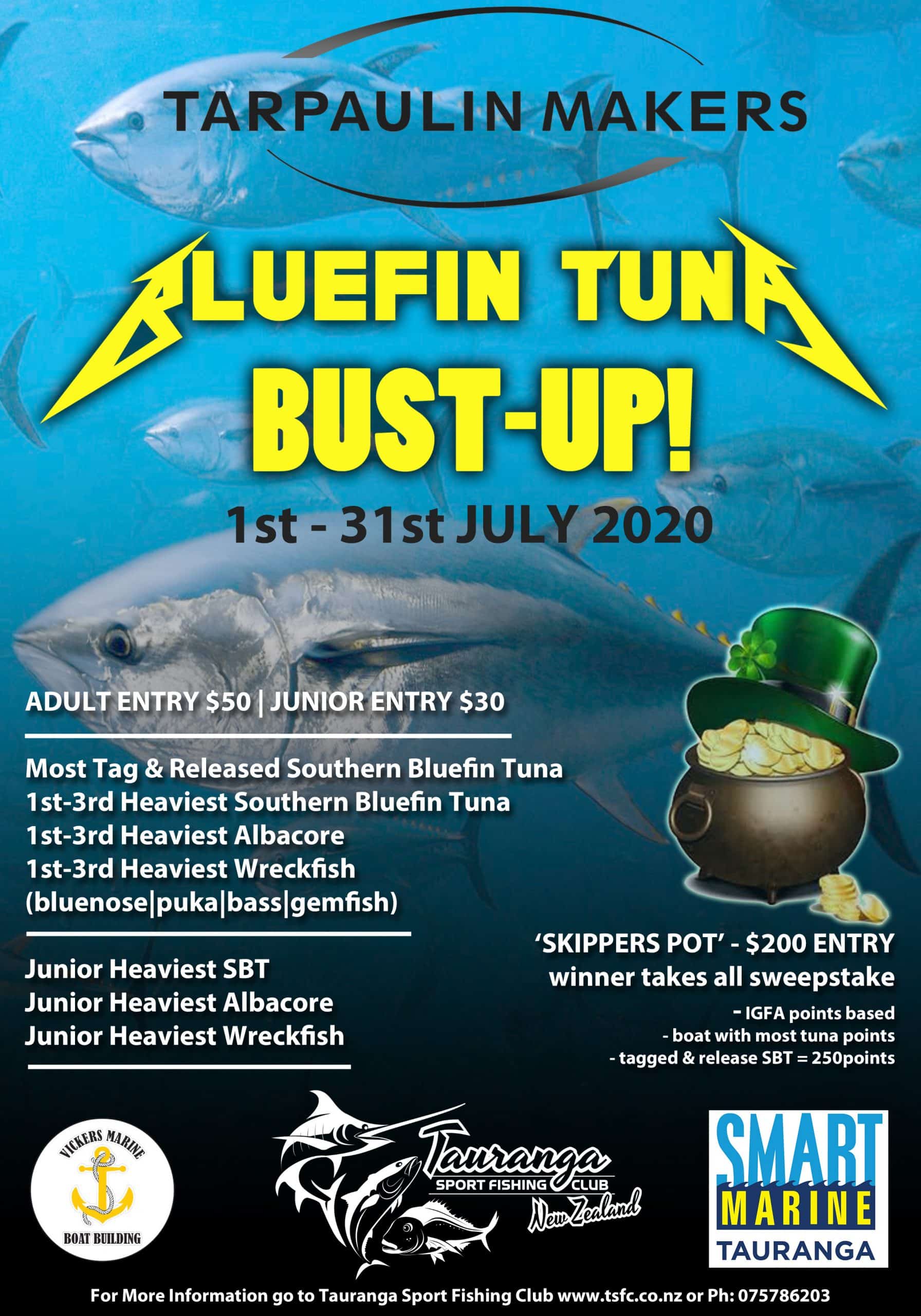 BLUEFIN TUNA BUST UP – JULY 2020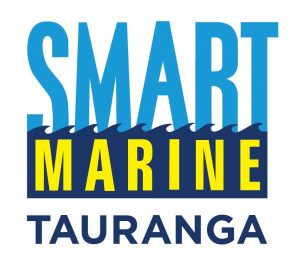 In conjunction with SMART MARINE TAURANGA & VICKERS MARINE BOAT BUILDING.
SPECIES : Southern Bluefin Tuna, Albacore Tuna and Wreckfish (Hapuku, Bass, Bluenose or Gemfish)
PRIZES:  1st-3rd Heaviest SBT,1st-3rd Heaviest Albacore, 1st-3rd Heaviest Wreckfish
Heaviest Junior SBT, Heaviest Junior Albacore, Heaviest Junior Wreckfish Most Tagged & Released SBT.
ELIGIBILITY: Open to all Club Members & Members of NZSFC affiliated clubs.
LINE WEIGHT: Fish must be caught in accordance with Club tournament & IGFA rules
ENTRY FEE: Adult: $50.00 Junior: $30.00
DAY MEMBERSHIP: Adult: $20.00 (per day) unior: $1.00 (per day) Anglers may enter anytime prior or during the tournament but MUST be entered one day before going fishing
TEAMS: Anglers may fish from any vessel throught the duration of the tournamet and may fish as individuals including fishing from PWCs and kayaks as long as they have VHF communications with COASTGUARD
SKIPPERS POT : Entry into the 'skippers pot' sweepstake is optional, $200.00 to be paid to TSFC will be held in trust until the conclusion of the tournament. The BOAT with the most accumulatedTuna points wins. Points calculated via standard IGFA line class points system.Tag and Release SBT = 250 points
START FISHING From midnight 30th June – midnight 31st July 2020.
FISHING AREA Chart 54 (Modified). Random Access Rule applies.
WEIGH IN 5pm-7pm weeknights & Weekends by prior arrangement with TSFC.Catch
LIMIT – Only One SBT may be weighed per angler for the duration.
PRIZE GIVING 6.30pm Saturday 1st August 2020.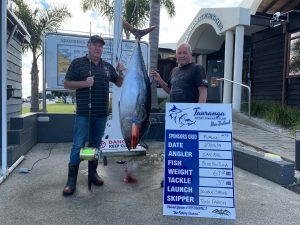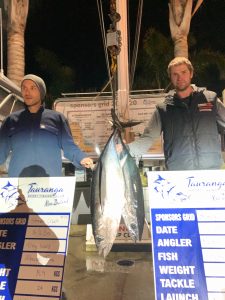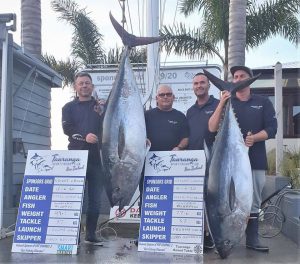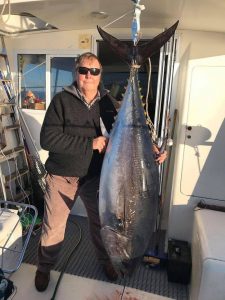 Final weigh in time shall be the end of the contest. All fish and catch cards must be in the possession of the weigh station staff by the final weigh in time. (No exceptions). In the event of fish not being caught in one category, then prizes will be drawn.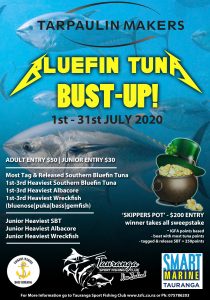 Related Events