STABICRAFT FISH N CHICKS TOURNAMENT 2020
February 6, 2020 @ 6:30 pm

-

February 8, 2020 @ 11:30 pm

$55.00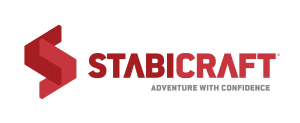 2020 STABICRAFT FISH N CHICKS TOURNAMENT
ITS BACK, BIGGER AND BETTER THAN EVER BEFORE !  A massive thank you to STABICRAFT our 2020 naming sponsor!
This years event is super stoked to be raising funds for SHOCKING PINK (a charity that supports young woman with breast cancer)
$5 from every t-shirt sold will go to Shocking Pink, we will have raffles and games, a skipper is going to shave his hair for charity and we will have collection buckets at the Club. PLUS 100 tickets of 1000 will be saved for Fish N Chick Anglers – this is for a brand new  MG3 worth $18940! The winner will be drawn at prize giving under police supervision.
A change for 2020 is we will be running our Random Access rule that allows teams to launch from alternative areas in side Ch54 modified (Sponsors Grid)
GET IN EARLY TO SAVE $10 ON YOUR ENTRY ($55 from 1st FEB)
The theme for prizegiving is of course THINK PINK !!!!!!!!!!!!!! So get your outfits sorted as cash prizes will be up for grabs.
SPECIES
Billfish (min wt 90kg), Broadbill (must go line weight),
Kingfish (min length 1m), Snapper (min wt 2kg), Kahawai (min wt 2kg)
Tuna (min wt 8kg), Mahi Mahi (min wt 4kg), Shortbill Spearfish (min wt 7kg)
PRIZES
Three Heaviest Blue/Black Marlin or Broadbill, Three Heaviest Striped Marlin,
T&R Billfish (drawn amongst winners if more than one tagged), Three Heaviest Kingfish,
Three Heaviest Snapper, Three Heaviest Kahawai,
Heaviest Tuna, Mahi Mahi & Shortbill Spearfish (if caught)
First 50 Teams Receive a Goodie Bag, 1-3rd 'FISH n' CHICK PIC' on the water,
1st – 3rd Team Fancy Dress,  THEME: Think Pink
Lucky Draws and Spot Prizes at Briefing & Prize Giving
WEIGH IN
Restricted to ONE fish per species, per angler, per day.
In the event of fish not being caught in one category, then prizes are drawn