GFAB TRAILERS BROADBILL CHALLENGE 2017
May 1, 2017

-

May 31, 2017

$5.00 – $40.00
Welcome GFAB TRAILERS our new naming sponsor for the 2017 Broadbill Challenge!
ENTRY FORM

It's always a special time when an angler brings a sword to the weigh station and over the past three years we have seen more younger teams targeting the day time sword.  The new technique has rejuvenated the Broadbill Challenge which used to be schedule a week or so after the full moon in May. Back then even with lots of boats on the water there were really very few fish caught over the years so with perhaps patience wearing thin after the many evenings drifting the Broadbill Challenge the vent took a bit of a break.  The day time technique in the Bay had a bit of a wobbly start as we all adjusted to deploying deep baits and getting our head  around what an actual 'sword bite' looked like. After a couple of seasons the results were telling with many anglers having experience bites, a fight and with a bit of luck perhaps a sword to the boat.
With our  tails were up, the mood had changed as swords were no longer that mythical beast, they were real catchable and on our back door step.  It didn't take long for the jungle drums to start beating wanting the Broadbill Challenge back, and so it was with the generous sponsorship a healthy prize table of sword fishing equipment was thrown down, dates set and the Challenge reignited for those willing to sign up!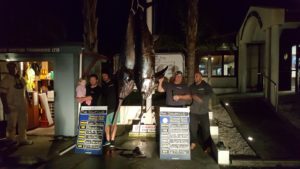 The month of May now is synonymous with the Broadbill Challenge. The event runs for over four weeks giving teams plenty of opportunity to scope the potential that the Chart 54 terrain offers.  Prizes for the three heaviest fish and first and last tagged, it's a simple format that's simply requires anglers and gear to be at the top of their game.
The comp is a simple format with 1st -3rd heaviest fish and prizes for the 1st tagged and the last tagged. In the event of fish  not being caught in a category they will be drawn. One prize per fish and loads of spot prizes!!!
The Broadbill Challenge is open to any affiliated members but all fish (at least for now) have to be weighed in at the TSFC. The event can be entered at any point through May, but of course you must be current financial member and signed up at the time of capture. Its time to get TIGHT!
GFAB TRAILERS BROADBILL CHALLENGE PRIZE POOL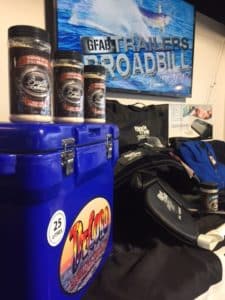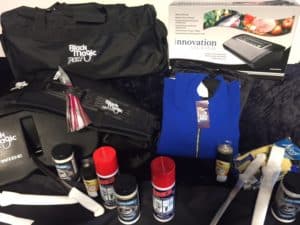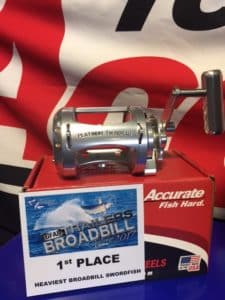 ON THE BOARD FOR 2017!