All About Construction GAME ON TOURNAMENT – 19th-21st January 2018
January 19, 2018

-

January 21, 2018

$5.00 – $45.00
All About Construction GAME ON TOURANMENT IS ON THIS WEEKEND!
Briefing TONIGHT @ 6.30pm
ALL ENTRIES MUST BE IN BY 6pm.
FISHING FRIDAY – SATURDAY – SUNDAY   See you all tonight!
The GAME ON TOURNAMENT is our first blue water tournament for the season! In fact it used to be our Tuna Tournament and with last years results it could easily be the Tuna Tournament again. A long dry summer has been rumoured to be coming our way and while every farmer our there is shaking their head, the bright side is that usually means outstanding game fishing.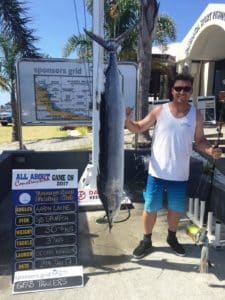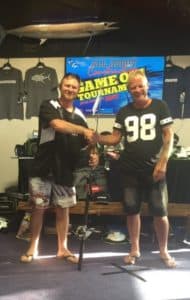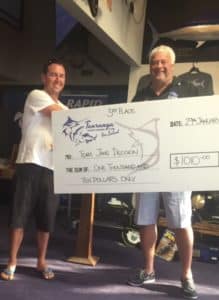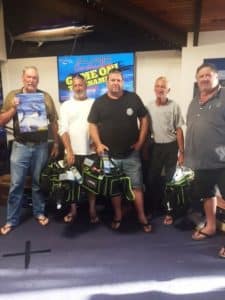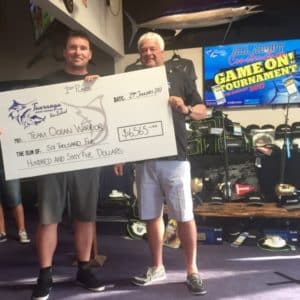 Our gamefisho's are always frothing to get into the first event for the season and this years GAME ON will be no different. Three days (FRI-SUN) doing nothing but chasing big fish….EPIC!
We will be running the CALCUTTA AUCTION again this year on briefing evening 6.30pm 19th Jan.  This gives every team the opportunity to buy your own boat or buy the boat of a competitor via an auction. The winner of the prize pool will be determined by billfish points accumulated under the IGFA system, the same points system as our Club. The prize pool will then be split 1st – 65% of auction funds, 2nd – 15% of auction funds, 3rd – 10% of auction funds.
Rules for the Calcutta! 2017 GAME ON CALCUTTA RULES
Random Access is permitted and continuous fishing at the conclusion of the Thurs briefing.
Awesome prizes again this year and no doubt thousands in cash from the Calcutta auction. DONT MISS OUT!
Briefing on the Thursday 18th January!
Thanks to All About Construction, Maui Ocean Products and Wet & Forget for their outstanding sponsorship making this event one of the most enjoyable ones this summer.
Entry Forms available now from the Club!
Inclement weather plan is to postpone to our Reserve date is the following weekend 26-28th January.